---
Our Projects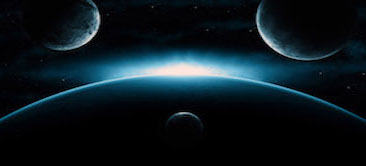 NASA Studios
Studio One Promo Video
Dedicated to remote video productions 365 days a year anywhere on the west coast, and nationally. Our crews have years of experience shooting for broadcast, documentaries, commercials, and corporate programs.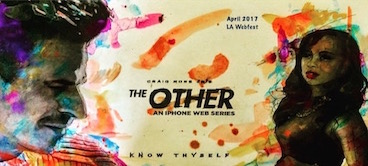 The Other
Webseries Kickstarter
"The Other" takes the term independent film and stretches it even further. Not only will this film be shot solely on the iPhone 5, but the famed director will only use natural light. The provocative noir drama will be the first smart phone feature film shot solely with existing light that is capable of being projected onto a movie theater screen without loss of quality.
It's a feat that most directors would never risk, but Craig Ross Jr. has displayed his expertise and skill in a teaser that uses the same techniques that will be incorporated into the full length feature.

Sound Design FX
CREATING SOUND DESIGN, SOUND FX, and FOLLEY
A short, 12 minute film, but it's winning film fests all over, and just got accepted in France Film Fest.
Our projects range from film-shorts, commercials, and marketing campaigns to feature-length films and Expanded Digital. Our professional team is known best for Out-Of-This-World Post-Production skills.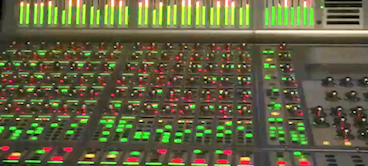 ULTRA HD DIGITAL
State of the Art Digital Studio
Technical experts in Pro Tools, Da Vinci Resolve, Avid, After Effects and Final Cut Pro. We deliver with the highest quality of deliverables, in data stream to up convert and down convert files, 4K Streaming of H265, or Master your lay back to HD Panasonic D5 for output.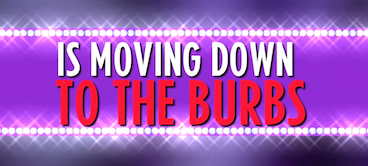 WARD OF THE STATE
Production Trailer
"Ward Of The State" centers around a wealthy heiress, Diana Ward (Janet Hubert) from Beverly Hills who is left penniless after her 4th husband suddenly dies, leaving her to live with her middle class daughter and her family in Pasadena. Ward Of the State is a series about the complexities of balancing mother/ daughter relationships, especially when your mother comes complete with an extreme case of narcissism and a possible personality disorder... or two.